On this day of the launch of PBWS 2022 and Paris NFT Day, METAV.RS and Dress X promise to rock the Palais Brogniart. The two have indeed promised to provide visitors with an immersive virtual fashion experience. A real bargain!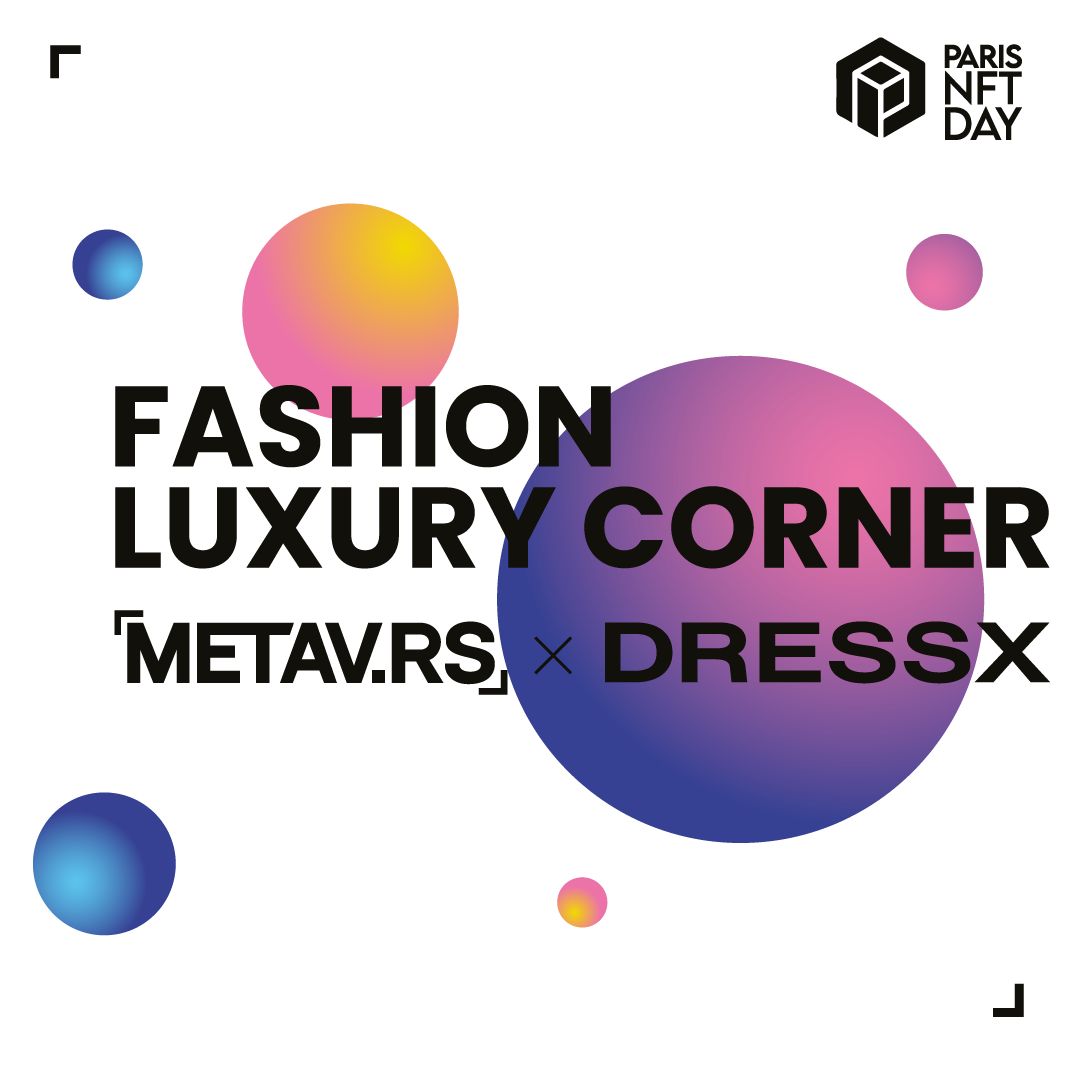 Unheard of for the first edition of Paris NFT Day
It has been said that the Betting NFT Day will kick off the 2022 edition of the Paris Blockchain Week Summit. On this day of April 12, fans of non-fungible tokens as well as the NFT community delighted in the activities planned for this grandiose event. What person wouldn't want to experience a immersive experience around virtual fashion on the sidelines of a conference of European scope?
So, at the end of Paris NFT Day, the audience was treated to a unique experience that will go down in the annals of Fashion history. This became possible thanks to a partnership between Metav.rs and Dress X, two complementary companies capable of anything to impress the masses.
As for the immersive experience, it was formalized via a parade of avatars sporting 3D NFTs. This fashion show was broadcast in augmented reality on the screens spread over their stand.
Otherwise, for more effects, an exclusive NFT drop has been planned by Metav.rs and Dress X alongside this grandiose spectacle. On occasion, visitors were treated to an augmented reality test of NFTs before making a purchase. Enough to reduce the gap between the real and virtual world.
Clément Foucher, co-founder of Metav.rs, commented as follows:
" The luxury industry is completely reinventing itself through Web3. NFTs and metaverses allow brands to reach new communities, transform the customer experience and unlock new revenue. The first customer cases of creations of NFT wearables usable in augmented reality, integrable on its cross-metaverse avatar and unlocking IRL advantages are exciting. The expectations of Gen Z are enormous and we are here to support brands in [leur] creation… »
Metav.rs is first of all a French startup specialized in Web3 white label solutions. Most of them are intended for NFT trading and also metaverse experiences. Thanks to these solutions, it is possible to create 3D NFTs adapted in augmented reality. Also note that they can be integrated on the web and cross-metaverse. This will lead to the unlocking of advantages from the virtual world to the real world.
At Metav.rs, the sale of NFT is done directly via its site, and the management of drops is the responsibility of the brand's marketing teams. The icing on the cake, Metav.rs, this participant in Paris NFT Day, offers to integrate a fitting room into the virtual world. An option that it can complete by suggesting customized avatars and 3D miniverses to integrate on its websites.
Regarding Dress X, know that it is an American marketplace specializing in digital fashion. It was born in 2020 on the initiative of two Ukrainians, Daria Shapovalova and Natalia Modenova. This Dress X NFT marketplace therefore completes the digital clothing and sewing offers that it was used to marketing before.
When fashion and the metaverse collide, expect the emancipation of human creativity. And that's what Dress X and Metav.rs wanted to prove in this immersive fashion experience as part of Paris NFT Day.
Receive a digest of news in the world of cryptocurrencies by subscribing to our new daily and weekly newsletter service so you don't miss any of the essential Cointribune!
Mikaia Andriamahazoarimanana
The blockchain and crypto revolution is underway! And the day when the impacts will be felt on the most vulnerable economy of this World, against all hope, I will say that I had something to do with it.